MOD | Designer Visual Artist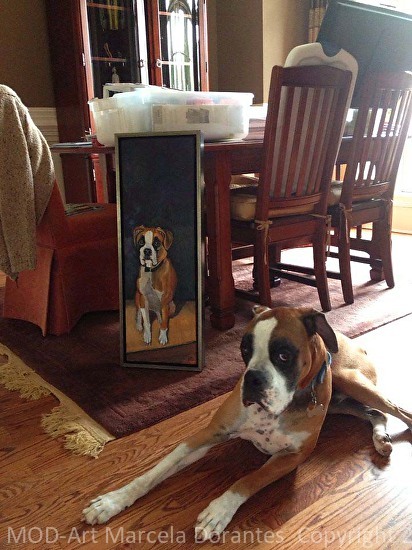 My art process entails research about the subject matter or sometimes it comes to me in dreams, flashes of lighting where
the subject matter is revealed to me as a vision or insight. I explore imagery, using sacred geometry, sketching, preparing my paints or mixing grounds and then I spend tireless hours bringing my creations to life. There are many layers of under painting which accounts for the brilliance of the colors. I use my hands in the subsequent layers. This process enables me to get beyond the rational mind.
I love and breathe art and with every stroke
I consider it a privilege and a moment of illumination!
Art compels me to explore the sacredness of every living being, studying of the compositional space, mastering art techniques, nature, humanity, science, and from a different perspective beings or objects around them, awakening the viewer and transmitting beauty and oneness from a kind of child like space in me. It is marvelous and humbling that as a consequence of evolution atoms have assemble into entities and able to cogitate art and nature in my being.
For me an art exhibit is my humble attempt to illuminate human experience. So when I summon your presence it is no other than to engage your soul, mind, and intellect. You are totally free to translate and interpret the experience. Together we create art.
Marcela Olivia Dorantes
"Until one has loved an animal a part of one's soul remaings unawakened."
Anatole France
"True human goodness, in all its purity and freedom, can come to the fore only when its recipient has no power. Mankind's true moral test, its fundamental test (which is deeply buried from view), consists of its attitude towards those who are at its mercy: animals."
— Milan Kundera
"I have walked and hiked along rivers for years at times living vicariously at their shores and have gotten to know their creatures and I feel a deep connection with all living things and the energy of the land. I have deconstructed my being and pulled in to a thousand pieces as I feel life deeply the feeling of this universe we live in. I am in awe that I am a byproduct of cosmic evolution"
"Other times I have walked the desert in the west and far away lands and experience its inhabitants, barrenness was never my experience I developed a reverence for life at all levels"
"A part of my life has been dedicated to rescuing and saving birds and animals"
"I believe that art, nature and science intersect and spirit, humanity, intellectual depth, science, creativity, and over all curiosity encompasses my art"
- Marcela Olivia Dorantes
Influences: "Velazquez, Goya, Sorolla, Gauguin, Bonnard, Mattise, Chagall, Sargent, Picasso, Kuhn, Rimbaud, Rumi, D. Parker, TS Elliot, E. Dickinson, Mary Oliver, Jan Goodall, Irene Pepperberg, Temple Grandin, Black Elk, Carl Jung, Campbell, and Einstein among others"
Travelled all over the world and visited Museums, Zoos, Wildlife Preserves and Urban Historical Sites.
Personally I contribute to animal charities in a continuous basis and one of my favorites the Alex Foundation early in my career.